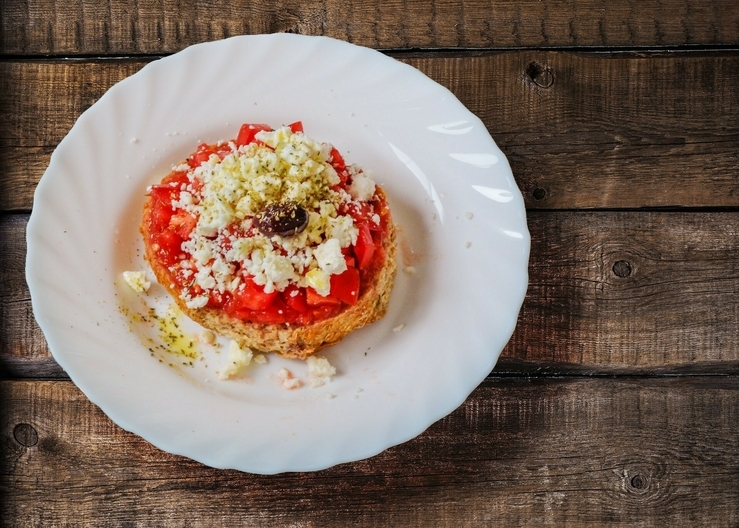 Traditional Cretan Food you Must Try
---
Cretan cuisine has been associated and praised worldwide for its miraculous health benefits, as it is highly nutritious, and can play an active role in extending life, aiding in the prevention of heart diseases and cancer. It is fairly modest with its diversity of ingredients, despite its rich flavor. Traditional Cretan food is simple, but far from simplistic. The savory result is reached by the art of processing simple materials of exquisite quality and the use of few ingredients, rather than through the invention of sophisticated culinary combinations. During your next visit in Crete you should definitely have a practical understanding of its distinctive cuisine after having highlighted its unrivaled value. Here, we've included some of the best traditional Cretan food you must try.
Dakos
Dakos, a Cretan meze, is one of the most well-known dishes on the island. It is a slice of barley rusk topped with diced tomatoes, crumbled mizithra or feta cheese, and herbs like dried oregano. Capers and olives are not required, although some serve Dakos including these ingredients too. Depending on type, the rusk (or paximadi in Greek) is either typically soaked in water or is moistened by the juices of fleshy tomatoes and olive oil that give it a fluffy texture that keeps it tasty and fresh. The very straightforward yet delicious dish was given its name after the homonymous traditional Cretan rusk, which is one of the staples of both this dish and the traditional Cretan diet in general. The rusk often replaces bread in Cretan cuisine, however do not be fooled that it carries less calories. It is simply dried out bread that can last for long periods of time without alteration.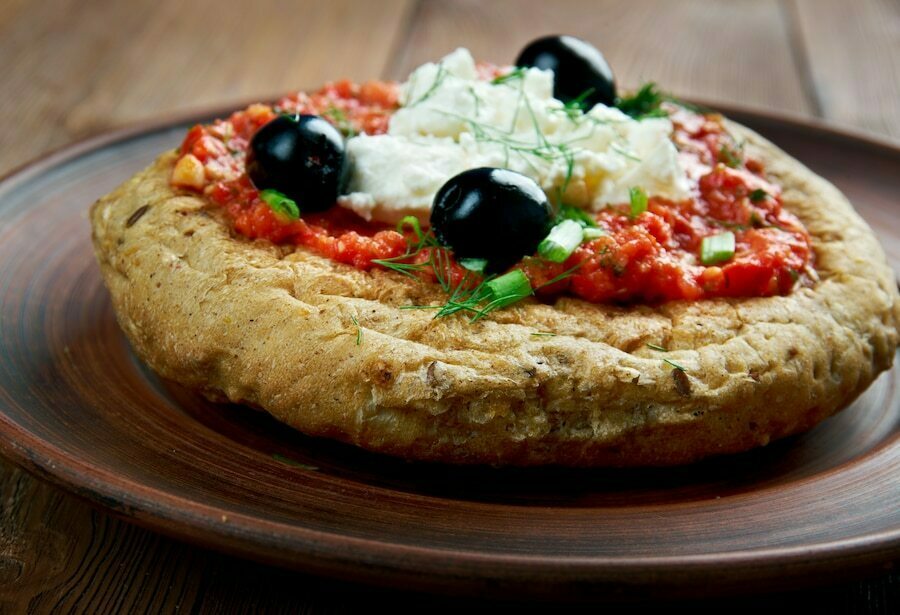 Chochlioi Boubouristi
We want you to have an open mind at this point. Snails can be found in some of the most upscale and premium dishes in internationally recognized cuisines, yet they are not for the faint of heart. Snails, known as "chochlioi" locally, have long been a staple of the traditional gastronomic culture in Crete. Today, they are a common delicacy that is typically served fried, or boubouristi, which the locals claim is the finest way to eat snails. The phrase "boubouristi" is derived from the Cretan dialect word "abouboura," which means "face-down," a clear allusion to how they are prepared. The flesh of snails is not only delicious but also good for your health. It is high in organic nutrients, necessary amino acids and low in calories and fat. Pair chochlioi boubouristi with a generous serving of raki, the traditional spirit of Crete, and dare to experience its distinctive flavor!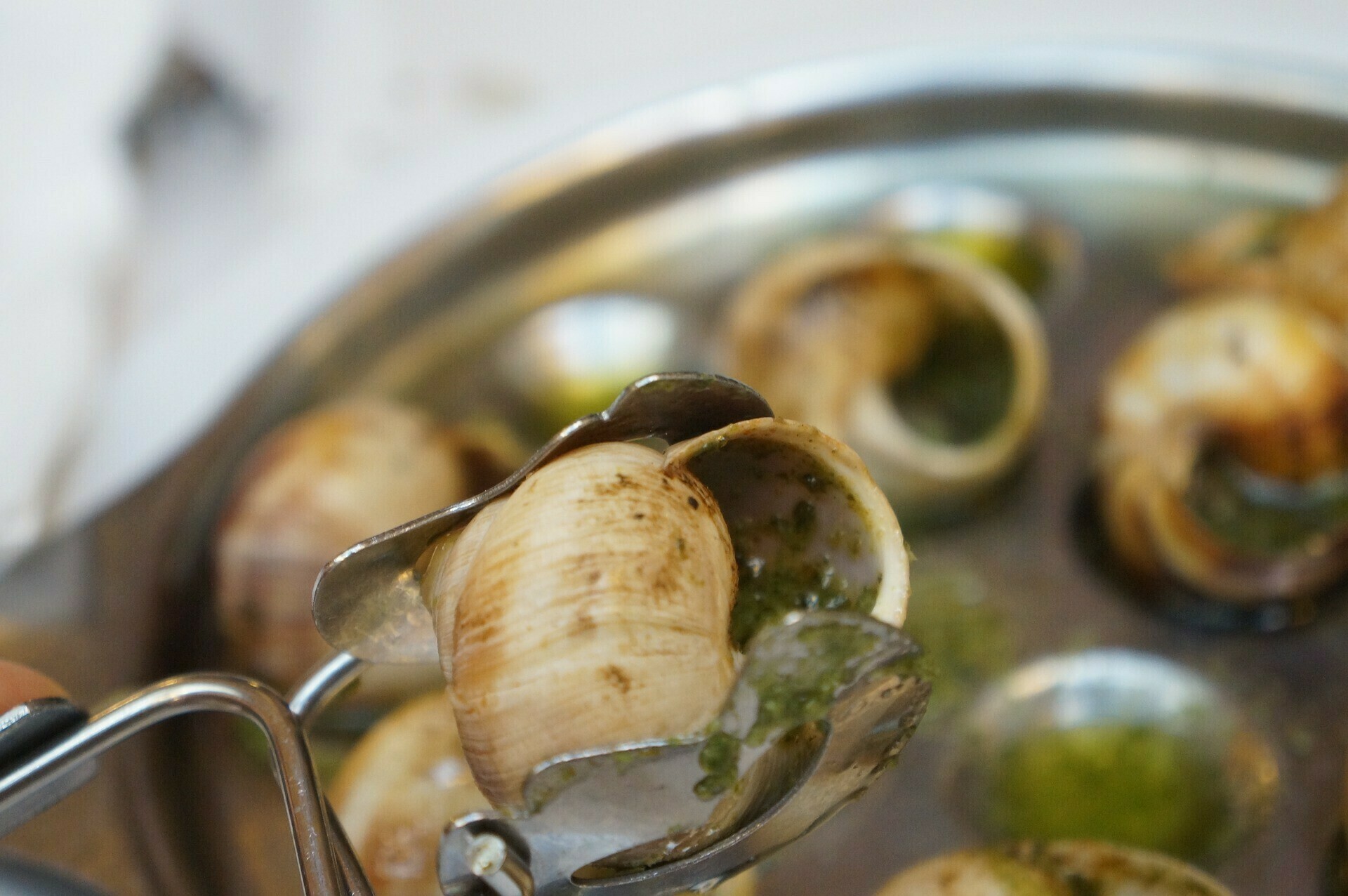 Kalitsounia
All Greeks love the little Cretan cheese or herb pies known as kalitsounia. They can have a savoury filling made of either local mizithra cheese or a variety of regional herbs. However, kalitsounia also have a sweet variation, filled with a blend of mild mizithra cheese and drizzled with honey. On the island, Kalitsounia used to be a holiday custom. Today, however, every region of Crete consumes this fluffy, very addicting treat all year round. Kalitsounia is arguably one of the most flavorful and adaptable traditional foods in Crete you must try. The pies can be eaten as a snack, a light meal on the go, or for dessert. They can have square, triangular, semi-circular, or round shapes, depending on the style of the artisan baker. They all share one thing in common: they are finger-licking good, regardless of how they are prepared or the ingredients they are made of.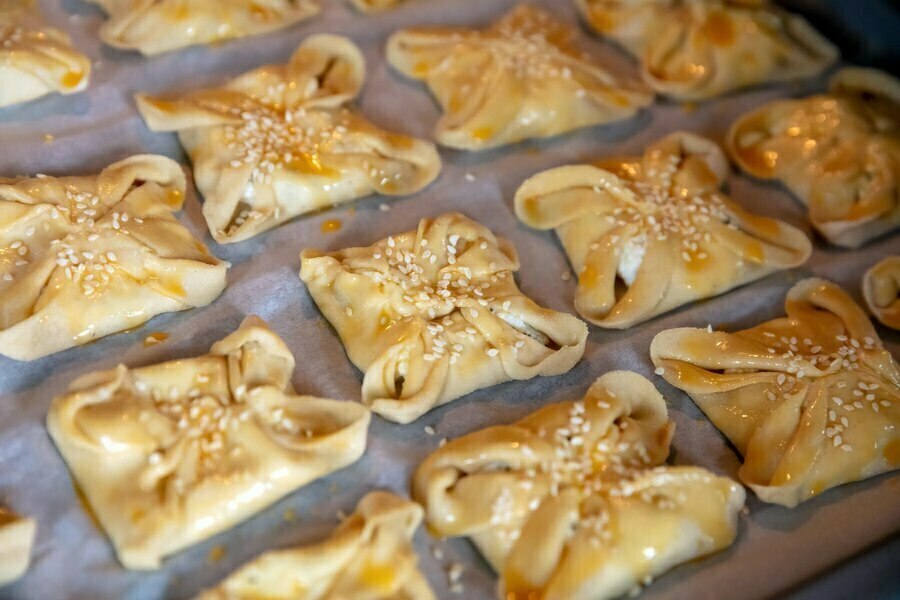 Gamopilafo
Gamopilafo, whose name is a combination of the Greek words "gamos" and "pilafi," meaning "wedding" and "rice," is a traditional Greek wedding dish that is served throughout most of Crete as the festive main course. It is simply a risotto made with lamb broth and served with pieces of slow-cooked lamb. For many people, it is the epitome of Greek comfort cuisine. Gamopilafo has a flavor that is distinctively Cretan despite its many cultural influences, reflecting the history and culture of the island. It's a simple dish with only a few ingredients, but the superb quality of the meat and the strong aroma of the goat-milk butter, also known as "staka," are what give it its mind-blowing flavor. Gamopilafo might take up to three hours to prepare and cook, but it is totally worth the wait!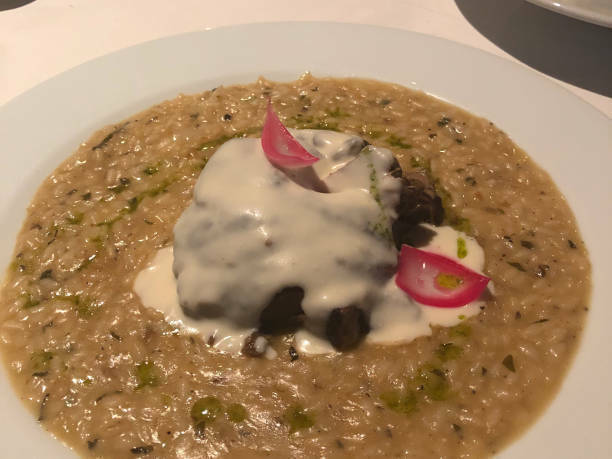 Staka and Stakovoutyro
Staka and stakovoutyro are two of the most unique Cretan food products. They are dairy based and are produced simultaneously, using the same procedure. Staka is extracted from goat milk cream during the skimming process, and then pasteurized. The butter produced by this process is referred to as stakovoutyro, and this spread is known as staka. Both give incredible flavor and fragrance to any dishes they are added to but in a distinctive way: Staka is practically flavorless on its own, but when it is used in various meals, it gives the prevailing taste a sense of opulence and richness. Like regular butter, stakovoutyro can be spread on bread or rusks. It has a very moreish and creamy, buttery scent. It gives many dishes that call for butter, such Cretan risottos or fried eggs, a unique fantastic flavor boost!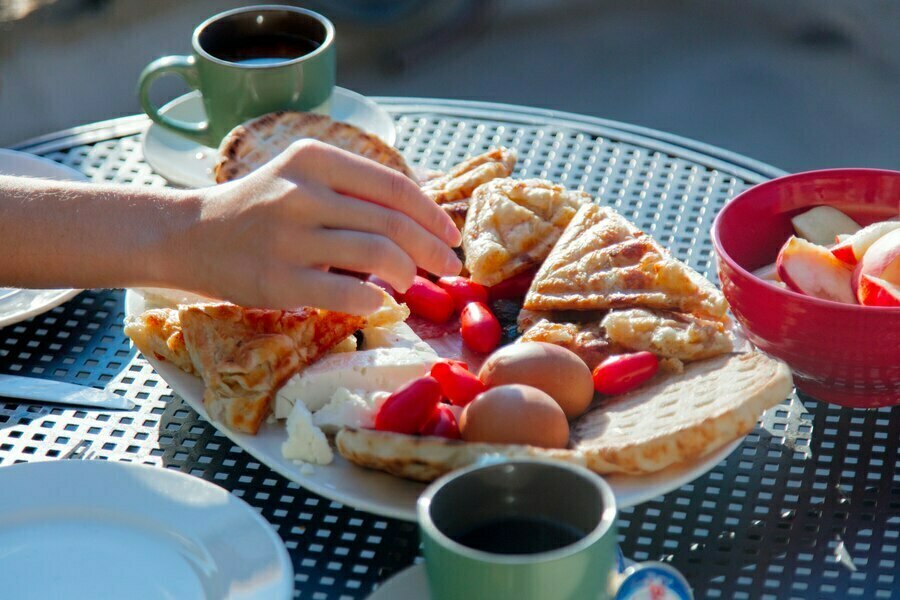 What else?
There is an abundance of staple flavors and recipes when it comes to Cretan cuisine, and so several dishes have to be omitted from our list. Worth mentioning are Sfakiani Pie, Apaki (cured pork), Kleftiko (baked lamb), Stamnagathi greens and a handful more. You are sure to come across them as you dine in Crete, so be sure to try them out too. Of course, other traditional Cretan food you must try are the local products like yogurt, honey, olives, eggs, tomatoes and the world-famous cheese of mizithra.
Choose Samaria Hotel as your base for a mouthwatering, culinary journey in Crete, since our central Chania location in the heart of the city brings you close to the best local tavernas and restaurants of the Old Town and the Venetian Harbor. Roam the streets, browse the menus, feast on flavours and make your own list of the traditional Cretan food you must try!