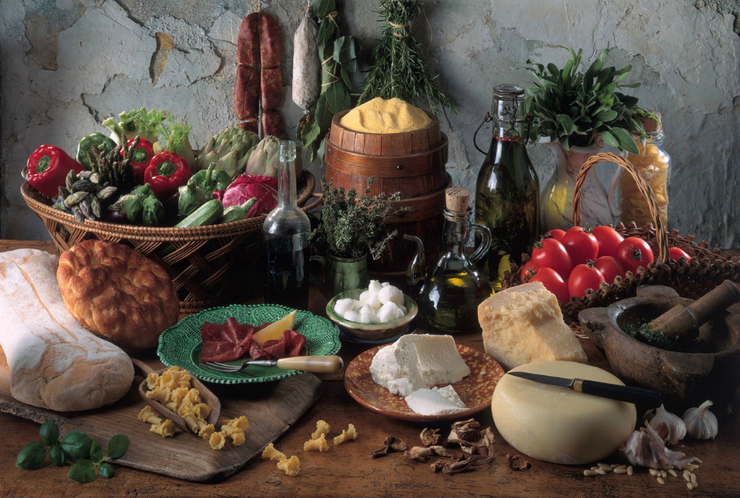 Discover Crete through local flavours
---
Crete. A bountiful land; a blessed place, our home. Greece's most autonomous island of such diverse beauty, and the birthplace of the ancient Minoan civilization, remnants of which still stand today. The motherland of strong, resilient generations of people who recognise the value of and revere the ground they walk on, upon which their livelihoods have depended on for centuries now. Not afraid of toiling, Cretans are full of passion and emotion. Whatever we do, we do it with a strong desire, and that includes welcoming foreigners as if they were our own. Strongly linked to both our history and our heart-felt hospitality is the local gastronomy, as a way of sustaining us as well as deriving pleasure from full-bodied flavours. We love to share; food, stories, joy. Therefore discovering Crete through local flavours is a quintessential part of getting to grips with what we are about. We seek to produce delicacies and dishes that are 100% fresh and pure, where bucolic becomes the new gourmet. Starting with the basics, the edible Greek treasures, such as olives, olive oil and wine, have been cultivated and savoured since ancient times. Therefore, on your next holiday to Crete be sure to try some of the following experiences related to local gastronomy which will really immerse you into the depth of flavour that has been around for centuries.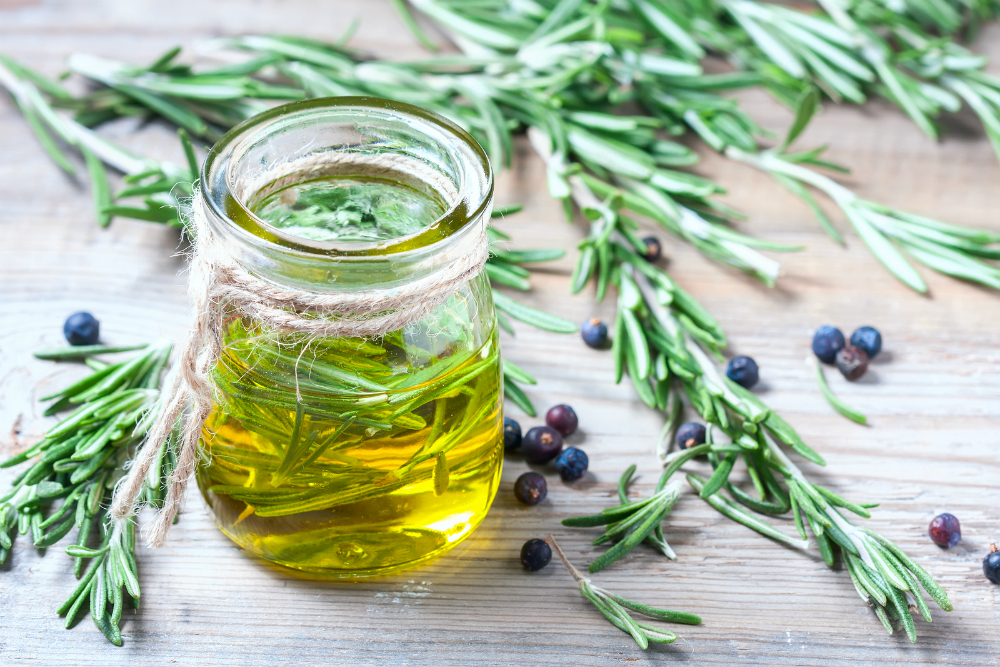 Cretan Olives & Olive oil
Olive trees grow with proliferation in Greece, most of the time in private orchards but sometimes also in the wild, decorating the landscape with a unique pastoral charm. Olive trees and branches hold great symbolism for Greeks. Olive leaf wreaths were given to winners in athleticism as a symbol of victory while olive branches were a sign of peace. Therefore the olive tree has many properties and meanings for Greeks, and it same for us Cretans too. Nourishing, tasty and an integral part of our daily diet, olives and olive oil are always on the table. In Crete we grow three types of olive varieties: Koroneiki, Throuboelia and Tsounati. These varieties are known for their antioxidants, and contain around 20 types of polyphenols which are beneficial micronutrients associated with boosting digestion, brain health, protection against heart disease, type 2 diabetes, even certain cancers. The multifaceted benefits of olives and exquisite, extra virgin olive oil are known far and wide, and although for us both are household products used everyday, for foreigners they remain a tasty mystery. Be sure to look into olive and olive oil tours and excursions that take you to off-beat traditional villages through scenic routes. A worthwhile visit is one to Ano Vouves in Chania where the oldest olive tree in the world is located, estimated of being a staggering 3000 years old!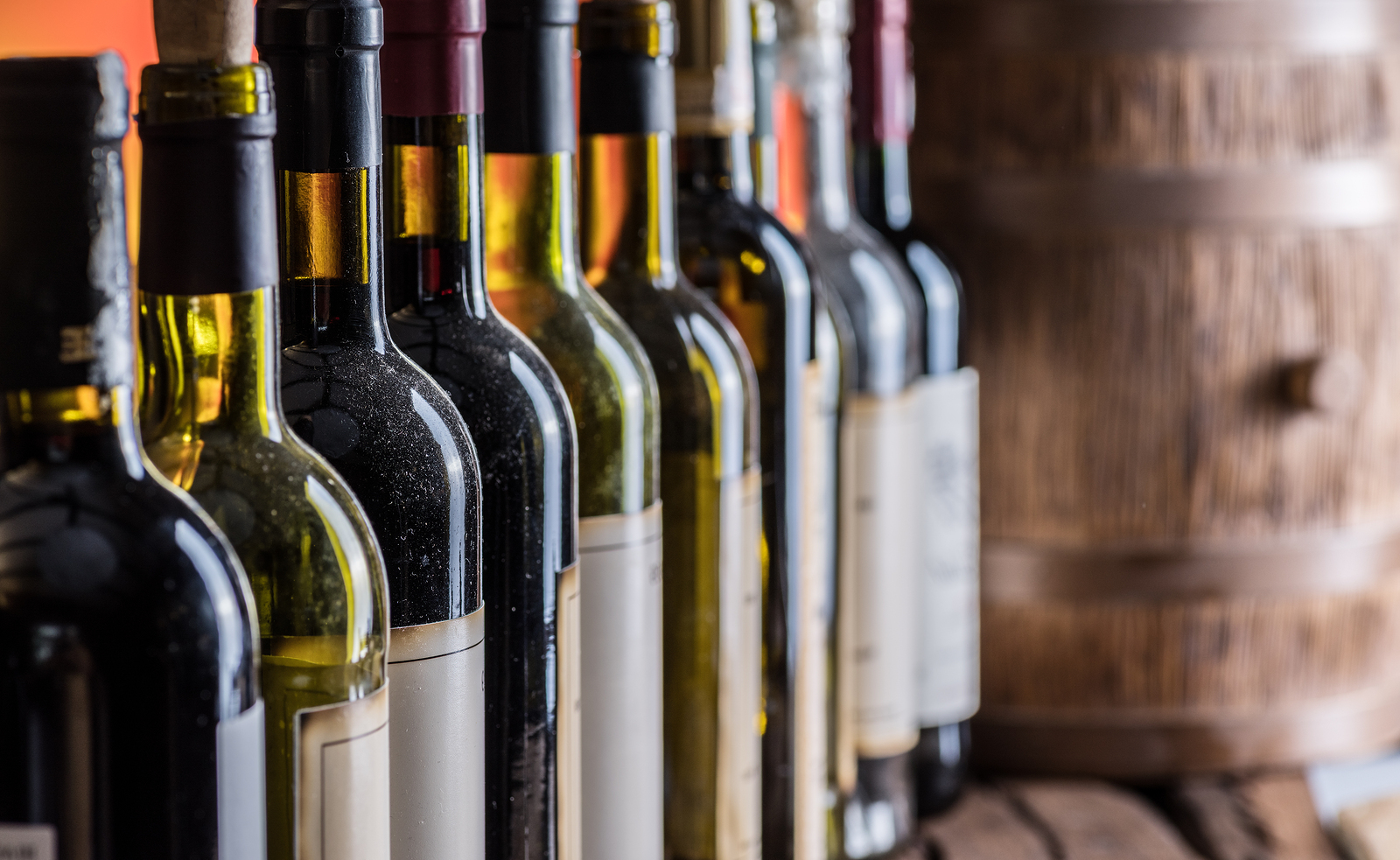 Cretan Wine
Hand in hand with olives and olive oil comes the ancient nectar of humans; wine. Perhaps the most ancient beverage, wine appeared in Greece around 4500 BC. With so much tradition in wine making, it comes as no surprise that the practices of ancient Greeks have heavily influenced modern wine culture. Feasts and symposiums had wine flowing generously while the ancient Greeks also devised a mythological God, Dionysus, to be the patron the grape-harvest, winemaking and wine, fertility, rituals, religious ecstasy, and theatre. Ancient Greek wine was notoriously strong and it has been said that it used to be diluted with water before consuming, to delay the inebriated high and in order to be able to drink larger quantities. In Chania you will find 5 major wineries which you can visit as part of a wine tour and discover the local varieties, some of which are bio-wines. Malvasia is an endemic Cretan variety used to produce table wines, dessert wines, and fortified wines mostly white; Marouvas is typically a high-grade alcoholic variety grown in the area of Kissamos in Chania. As for a sweet variety, Muscat of Spina is a lovely one to try. Two more appellations include the Vidiano and Vilana varieties while as part of a wine tour will show you the journey of the grape from harvest to glass.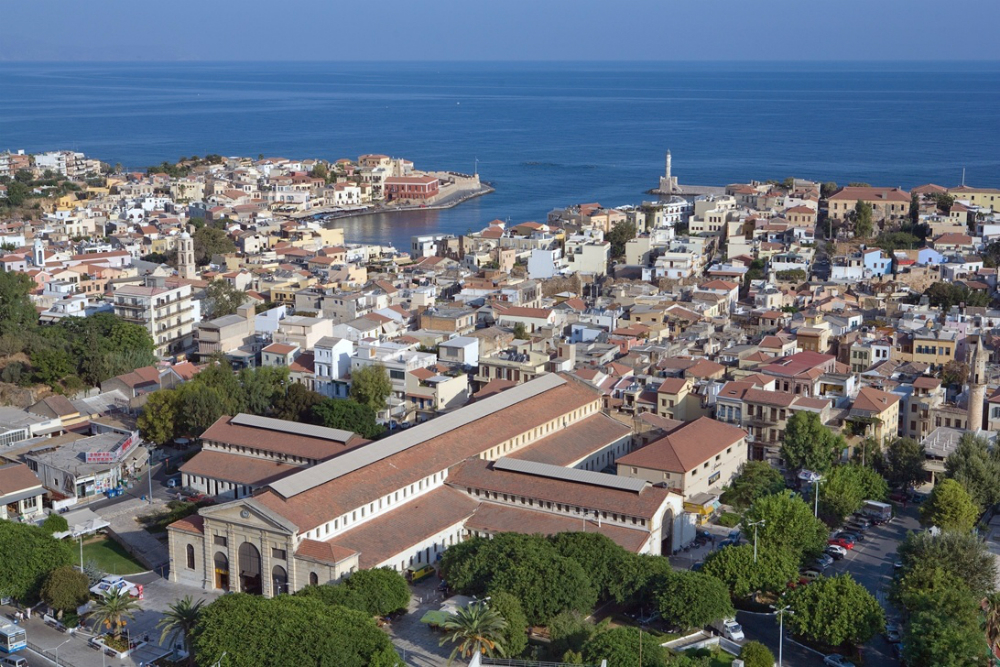 Food market in Chania
For sampling the local delicacies, the emblematic old food market which is just a 5 minute walk from our Samaria Hotel in Chania. Known as the communal market frequented by the locals, it counts many years of existence. At the turn of the 19th century it was just a few outdoor stalls here and there, before becoming the fully-fledged 4000 square meter market that it is today since 1913. There you can find a wide range of local delights from the fertile Cretan soil. Apart from the aforementioned quintessentially Greek products of olives, olive oil and wine, there you will find raki, the typically Cretan alcoholic beverage which Cretans potentially drink more than water (!). Fresh produce such as fruit and vegetables, local sweets, nuts, herbs, meats and fish, pasta, cheeses, rusks, honey even folk art items. The list goes on. It is the most comprehensive food market in town, the perfect place to visit for buying local and bio products from small producers to enjoy yourself or give to your friends and family upon your return.Open Monday to Saturday between 08.00 - 20.00, check it out grab a little taste of Crete to take away with you.