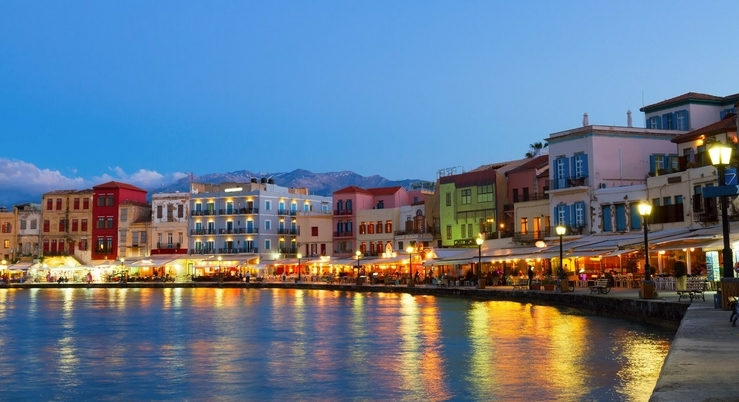 ---
Chania offers you so many options and things to do during the day. Casual strolls around the old town, amazing beaches to discover, mountain explorations and adventures and numerous restaurants to savor all the culinary wonders of the renowned local gastronomy. But how about the evenings? You will soon find out that the town of Chania by night offers way more than meets the eye and the sheer amount of fabulous things you can do after sunset may pleasantly surprise you.
Discover the Old Town
It is true that Chania Old Town vibes differently when night falls. Discover it at your own pace as you walk through the picturesque narrow alleyways soaking up the history and unique energy of this place. You can also get perfect gifts for your loved ones back home from the numerous souvenir stores in the area, since all stores are open until about 9pm. You can find anything from ceramics and wood utensils to jewelry and clothes. Insider's tip: bargaining makes it even more fun. If you are looking for a late adventure you can also visit our Kipos, Chania's Municipal Garden. Enjoy the calmness of this little green oasis rich with animal life, century-old trees, and shady paths, without the surrounding crowds.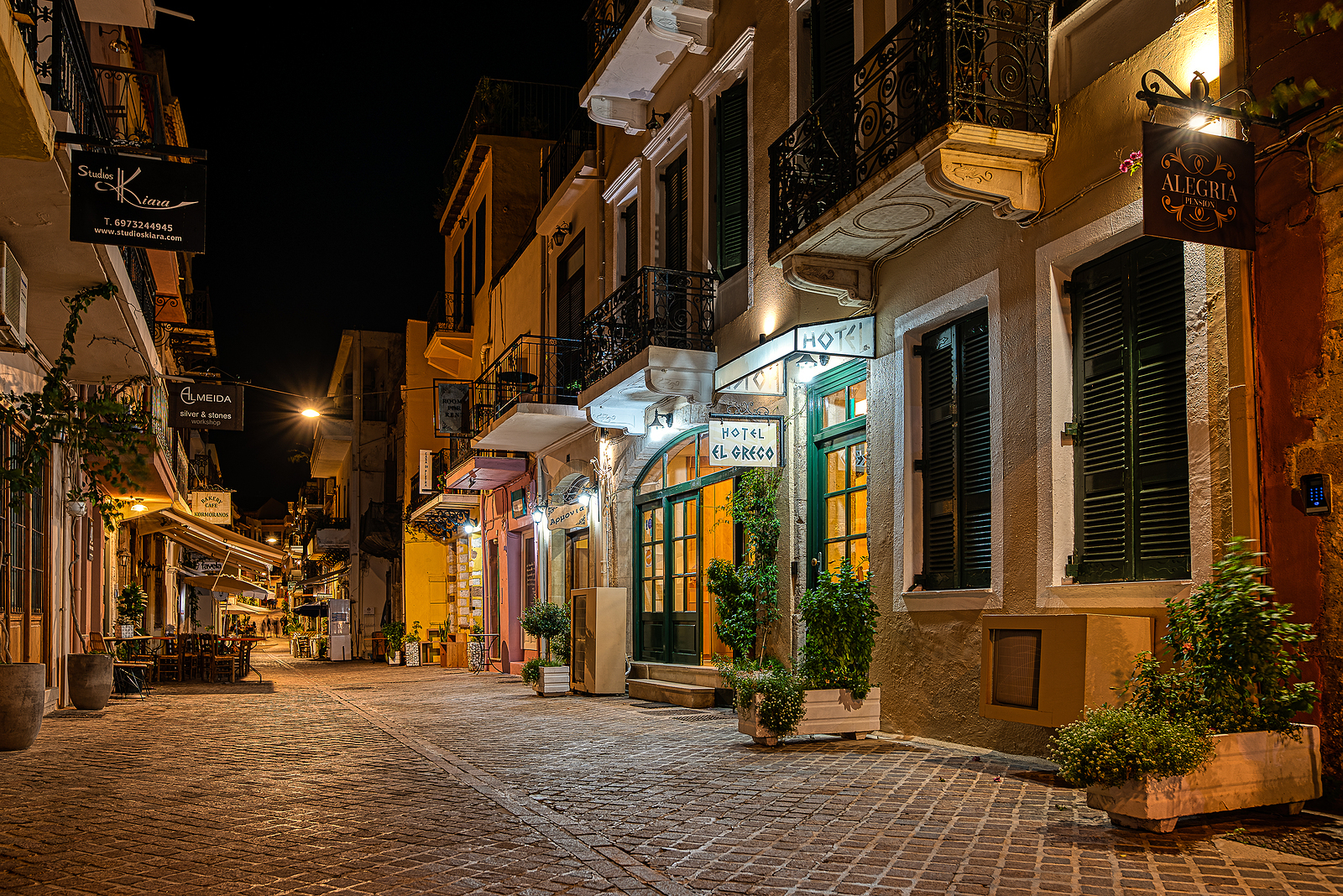 Old Venetian Harbor Nightlife
Within just 5' walking distance from the Old Town you will find the Old Venetian Harbor and the iconic landmark of the area, the Lighthouse over majestic sea views. After the sun sets this scenery of Chania by night looks like it's made from the stuff of dreams, making it perfect for evening strolls. Immerse yourselves in a time travel experience by enjoying a land from another era. However, all the bars and restaurants on the seafront are a friendly reminder that you are, in fact, in the 21st century. For a quieter option, the side streets of Chania offer dozens of taverns and restaurants where you can enjoy a peaceful dinner of local Cretan cuisine with or without the company of live traditional Greek music, but always accompanied by the local 'raki' drink.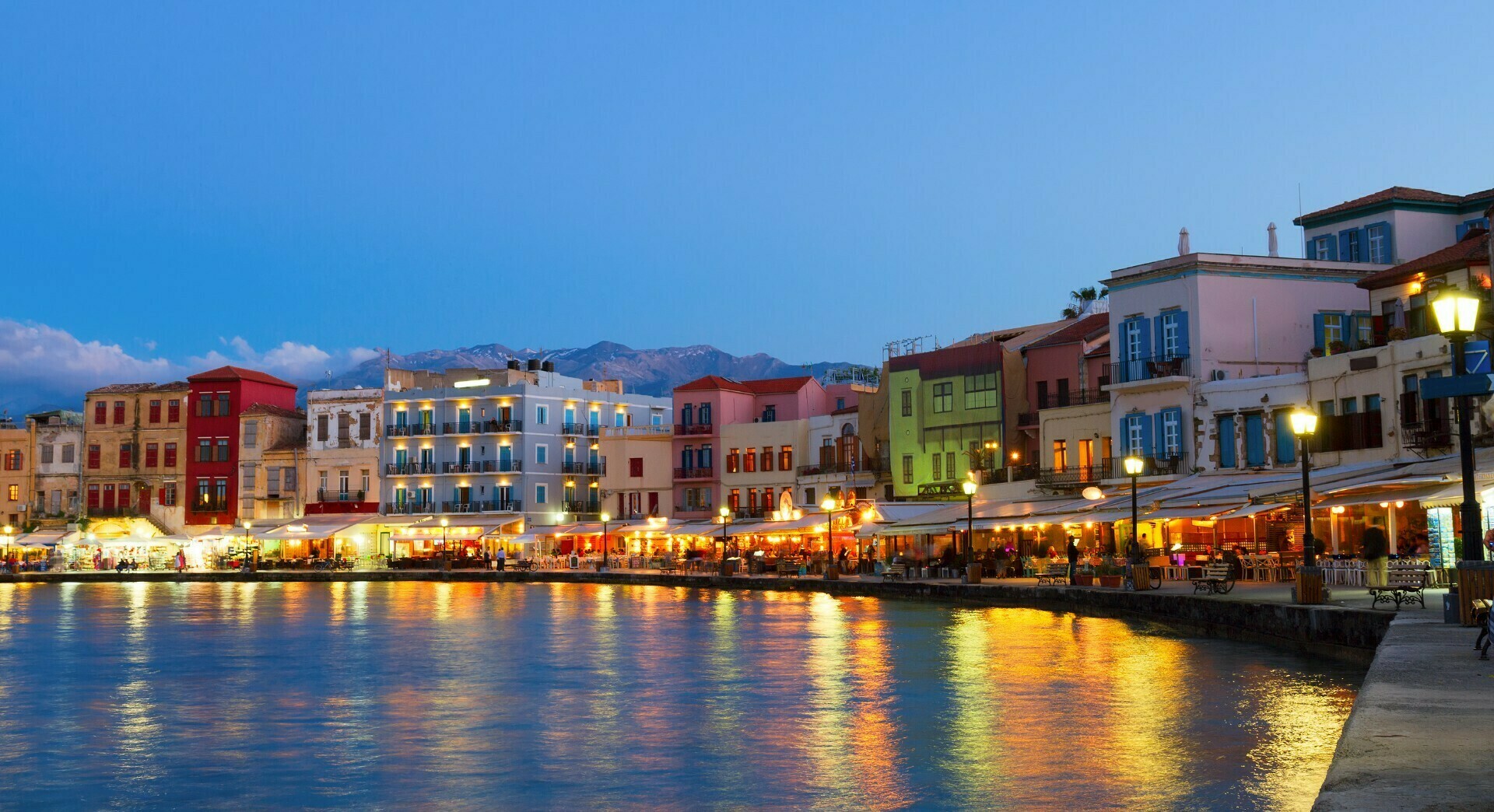 Bars & Clubs
Choose one of the numerous bars that are spread out across the town, or don't and enjoy an amazing bar-hopping experience. Chania by night has a myriad and one places to discover: atmospheric and theme bars, pubs, late night lounge cafes, cocktail bars, pubs, speak-easy venues, Irish bars, dancing clubs and more with music options from alternative, pop, rock, metal, jazz, Greek to live music shows. The most popular destinations for a night out are the old port of Chania and the backstreets of the Old Town. Agia Marina and Platanias, two districts a few kilometers outside the city center, are also rich in nightlife.

Stay in at Samaria Hotel
Nowadays staying in is the new going out. Enjoy some time to yourselves, especially if you have had a busy day and surrender to the luxurious facilities and amenities of your favorite Samaria Hotel for a relaxing stay in. Bathe in moonlight at the private outdoor jacuzzi of your Luxury Penthouse Suite and get ready to start your night afresh. Find some alone time under the stars, where you may ponder about your life choices or play back all the sites you witnessed as the day comes to a close, admire the immense city views, engage in meaningful conversations or just enjoy the silence. If silence is not really your thing, have a drink at our 1866 Café - Bistro and enjoy your night over eclectible cocktails and magnificent night pool views.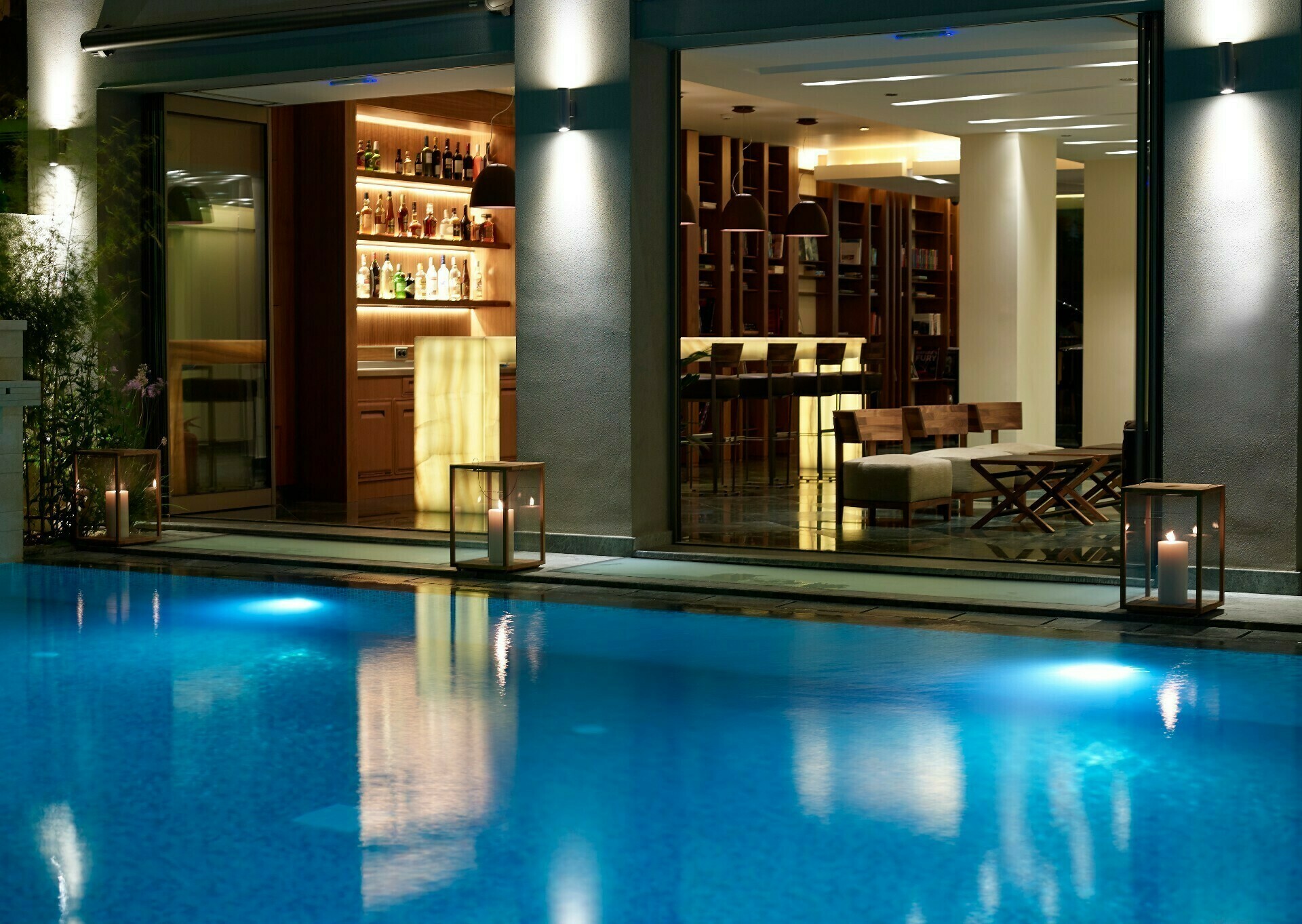 No matter your taste regarding what constitutes a fun night, at Chania you are bound to find the perfect choice for the most unforgettable night out. Discover our city by night with all those things to do. Pin them down and get them done!