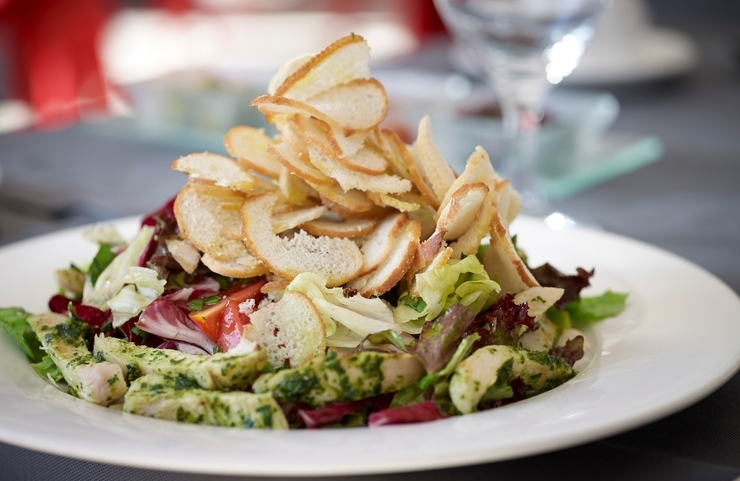 Cretan Gastronomy and Where to taste it!
---
The Cretan cuisine is famous around the world for its rich aromas and flavors, and therefore puts Crete, and especially Chania, on the must visit map of every discerning foody!
Cooking wise, the authenticity of Cretan cuisine is what makes it that much different from all other cuisines, as it always keeps it simple. No matter the plethora of ingredients used to get every dish prepared, mixed flavors are not typical of this divine cuisine. Thanks to the way of cooking, every ingredient maintains its identity, taste and independence. In a Cretan dish everything exists in harmony.
In general, Cretan cuisine signifies a very special way of life; simple, with no spices, no additives, yet so delicious! And what's the secret to that all magnificent Cretan dishes, but creativity of course! Cretans might eat legumes or vegetables every day, however, their food is never considered the same!
Follow Samaria Hotel's board A journey to the Cretan Gastronomy on Pinterest.
Some of Crete's most famous treats are hohlioi bourbouristoi, that is snails cooked in red sauce, or a starter called ntakos (rusks covered with tomato and feta cheese on top). And when it comes to meat, then do not forget to taste some antikristo, lamp cooked in pieces set opposite one another. Generally speaking, as Crete is surrounded by the crystal clear Aegean Sea, it would only be rational to think that you can savor exceptional fresh fish and seafood! Pair every meal with some traditional raki, an unsweetened, anise-flavored alcoholic drink. Last but not least, for those with a sweet tooth kalitsounia are the ideal treat, made of pastry filled with soft myzithra cheese.
What's more, for your ultimate culinary experience in Chania, Samaria Hotel has prepared a list on Foursquare of places where you can taste the best of Cretan gastronomy!
A journey to the #CretanGastronomy and where to taste it in #Chania! http://t.co/8bZ13jsdPN #CretanCuisine #Crete #foodie

— Samaria Hotel (@Samaria_Hotel) July 15, 2014
Don't miss to follow us on our other Social Media channels Twitter, Facebook , and Google+ for more news and special offers!