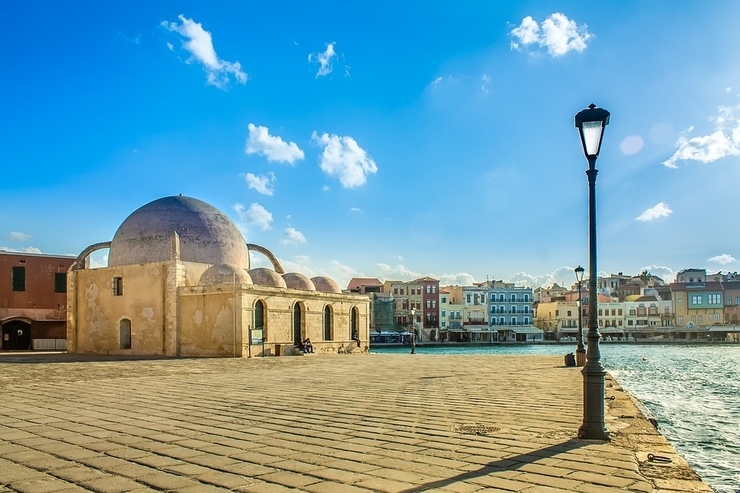 ---
If you thought our Winter was cold, then you don't deserve our Spring. But, it's ok, we'll forgive you for the things you said during winter, because now it's the time of the year when nature says "Let's Party"!

Wake up and Smell the Blossoms
The Spring edition color palette in Chania includes whites, yellows, reds, purples, all of which pave a vibrant way for Springtime, making Chania even more enchanting. You will know you are in Cretan heaven when the fragrance of citrus and orange blossoms, aromatic herbs and the scent of zesty lemons surround you. Here, we just call it… Chania.

Less People, More Smiles
You may know us for our Summers, but you will love us for our Springs. And perhaps, knowing our Summers too well is why you will love our Springs. In the summer-time, your love for Crete is quite overwhelming, and we thank you for that, yet it is also a time that generates the most crowds. Spring on the other hand, has just the right amount of people about.

Tour Like a Rockstar
Free from the summer crowds all the sites, museums and beaches are much more easily accessible and thus enjoyable. Here is your perfect chance to tour like a rockstar. Whether it's hiking at the Samaria Gorge, visiting the Palace of Knossos in Heraklion, or sauntering around the timeless romantic old town with the Venetian Harbour, all the old buildings, museums, churches, crafts' shops, narrow shopping streets and waterfront restaurants that are quaintly clustered around the port.

Perfect Weather
"And in this perfect weather, we'll find a place together"; during Spring, we could easily replace the latter Red Hot Chili Peppers lyric with: we should visit Crete together…" This year's Spring temperatures are due to rise up to 27° C in May, so if you call this Spring a Summer, it won't be offended at all. When the weather is unexpectedly hot, relax and unwind in a flip-flop state of mind.

First Swim
Quite imperative in flip-flop weather, is to wear a bathing suit and sunscreen and take life to the nearest beach, braving your first swim. It's the hard choices in life that define us, so you have to decide whether the summer baptism will be at the idyllic pool of Samaria Hotel or one of the majestic beaches of Chania like Elafonisi, Balos, Falassarna, Agia Marina, Kissamos, Kedrodasos, Glyka Nera, Paleochora and so on and so forth. Fortunately, you do not have to choose one or the other. You are entirely free to explore as many beaches as you wish while also indulging in the refreshing convenience of the soothing swimming pool. Now, it's time for you to pay attention, to just close your eyes and listen to the voice that tells you to go out and live life in full bloom.