Staying at the best city hotel in Chania, Crete
---
Looking for the perfect destination to experience the rich cultural heritage and stunning natural beauty of Crete? Look no further than Chania. Immerse yourself in the unique blend of coastal and mountain landscapes, taste the fusion of Mediterranean flavors, and bask on picturesque beaches.
When it comes to choosing your ideal place to stay, consider staying at the best city hotel in Chania, Crete - Samaria Hotel. Nestled in the heart of the city, Samaria Hotel offers a fully renovated 4-star property that combines modern design with warm hospitality. Whether you're traveling solo or with family and friends, for business or leisure, you'll appreciate the hotel's prime location - just a stone's throw away from the Old Town and the Venetian Harbor, as well as its proximity to the city's main attractions.
Whether you're traveling for business or pleasure, seeking relaxation or adventure, you're covered at the best city hotel in Chania, Crete. The hotel's unique blend of Cretan cuisine, local hospitality, unparalleled services and amenities, stylish and modern design, and well-appointed rooms and suites guarantee a memorable stay in Chania and you'll enjoy the advantage of being situated in a central location. Samaria Hotel offers top-notch conference and business meeting facilities to accommodate various types of events and social gatherings.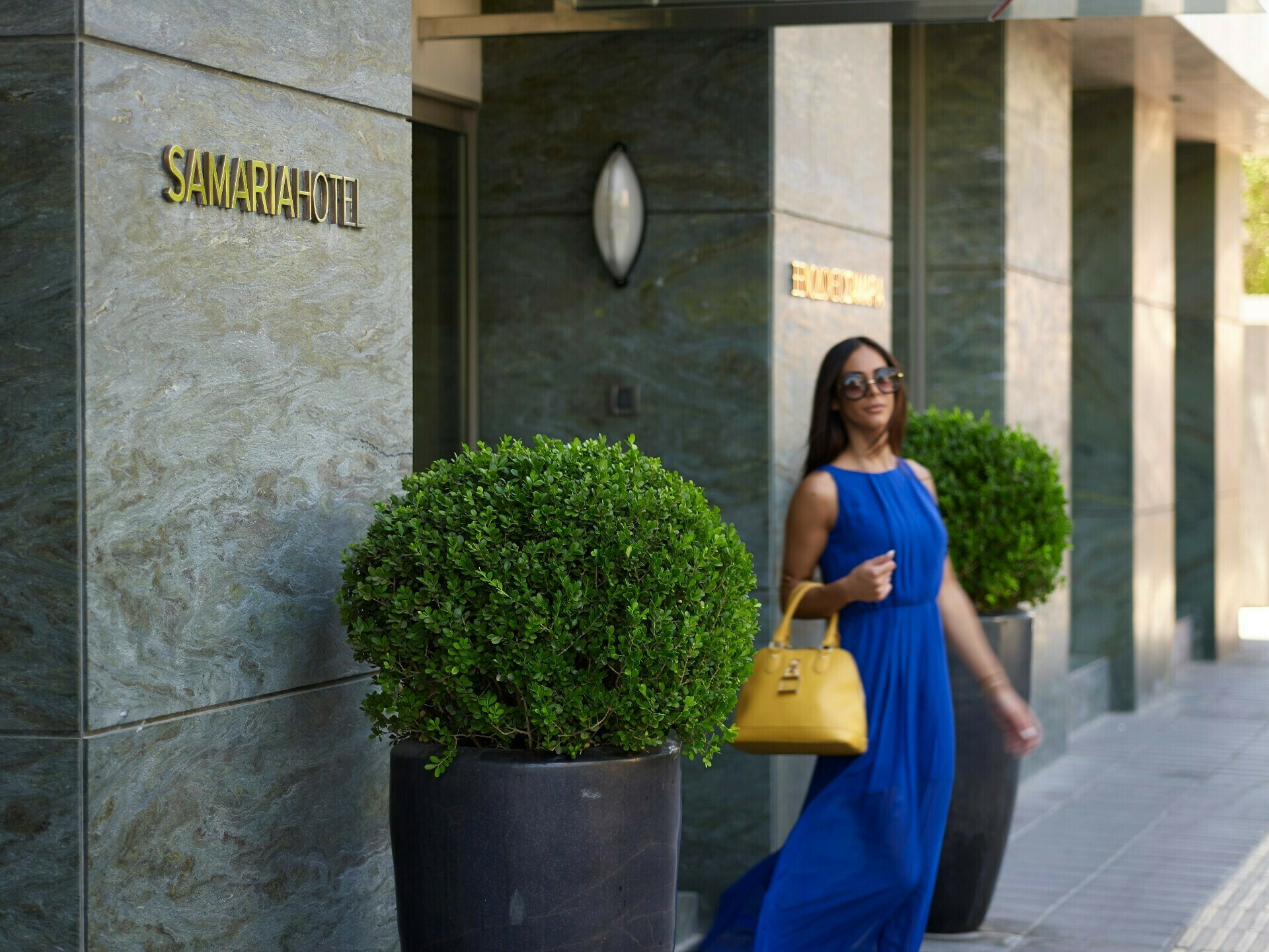 Benefits of staying centrally in Chania
With Samaria Hotel as your base, you can easily and conveniently access all the sights, sounds, and experiences that Chania, Crete has to offer. Located in the northwest part of the Greek island of Crete, Chania is steeped in rich history, boasting stunning beaches, and vibrant culture. Take a stroll through the Municipal Gardens and the upscale neighborhood of Chalepa, or shop for handmade leather goods and traditional Cretan costumes at the indoor Municipal Market, Machairadika, and Stivanadika.
Here are some of the top things to do & see in Chania and its surrounding areas:
Explore the Old Town: Chania's Old Town is a maze of narrow streets, alleyways, and colorful buildings that date back to the Venetian and Ottoman periods. The area is full of shops, cafes, and restaurants, and it's a great place to explore on foot.

Visit the Venetian Harbor: The Venetian Harbor is one of the most picturesque spots in Chania. It's a great place to take a stroll, enjoy the views, and grab a bite to eat at one of the many seafood restaurants.

Go to the Archaeological Museum: The Archaeological Museum of Chania is home to a vast collection of artifacts that date back to the Minoan era. It's a must-visit for anyone interested in the history of Crete.

Take a day trip to Elafonisi Beach: Elafonisi Beach is a stunning beach located on the southwest coast of Crete. It's known for its pink sand, crystal-clear waters, and beautiful scenery. It's a great place to spend a day soaking up the sun and enjoying the beauty of nature.

Visit the Samaria Gorge: The Samaria Gorge is a stunning natural wonder located in the White Mountains of Crete. It's a popular spot for hiking and offers breathtaking views of the surrounding landscape.

Explore the Botanical Park and Gardens of Crete: The Botanical Park and Gardens of Crete is a beautiful park that features a variety of plants and trees from around the world. It's a great place to take a leisurely stroll and enjoy the beauty of nature.

Taste the local cuisine: Crete is known for its delicious cuisine, which includes fresh seafood, grilled meats, and a variety of local cheeses. Be sure to try some of the local specialties during your visit.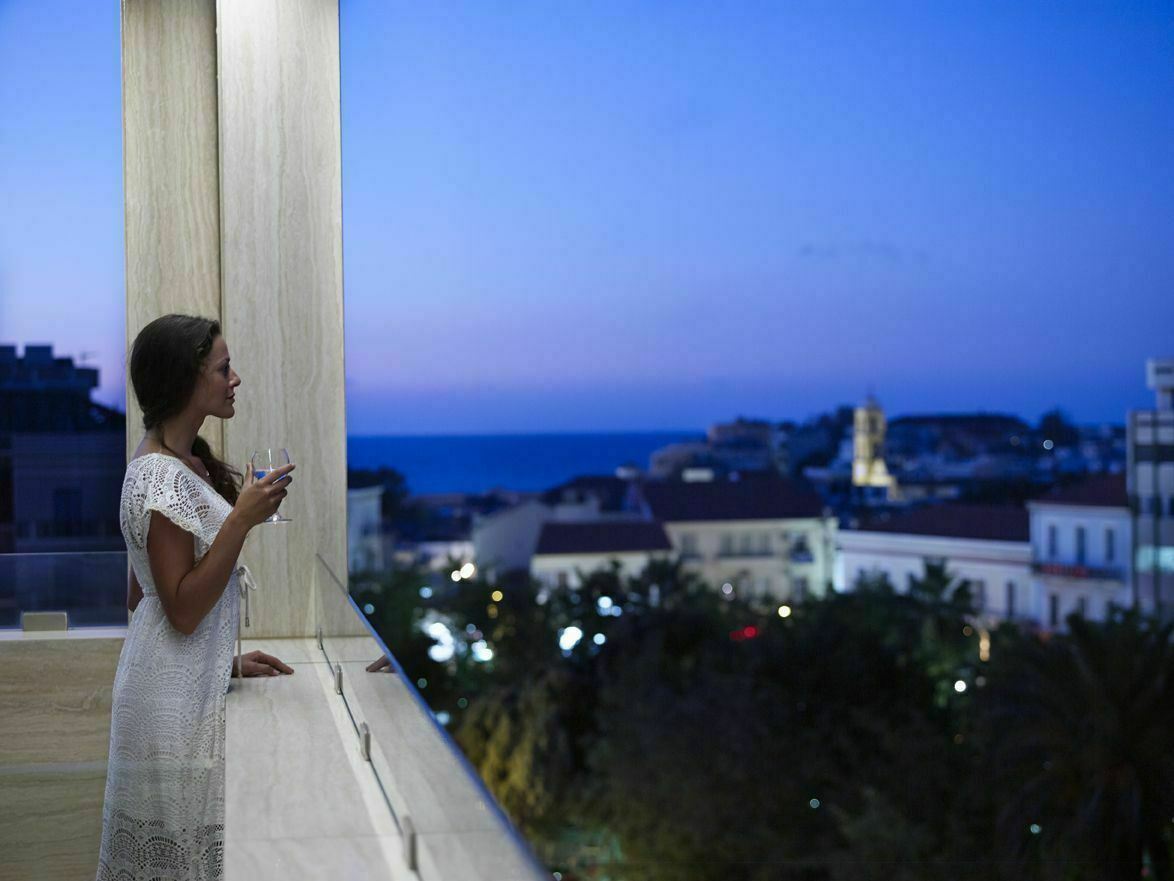 After a long day of sightseeing and exploring, there's nothing better than a peaceful and relaxing spot to unwind and recharge for the next day's adventures. And what better way to do so than by the hotel's poolside, surrounded by lush greenery and blossoming plants? Swim or simply lounge on a comfortable sunbed while reading a book and enjoying a refreshing drink. For fitness enthusiasts, Samaria hotel's fitness center provides a convenient opportunity to stay active and in shape, even when traveling.
Experience the height of luxury and comfort in the heart of Chania with a Luxury Penthouse Suite: a one-of-a-kind accommodation option for those seeking a truly luxurious stay in the best city hotel in Chania, Crete. Situated on the top floor, this suite boasts breathtaking views of the city center and the picturesque old town and harbor. Two spacious rooms, thoughtfully designed to offer ultimate comfort and relaxation, featuring Italian designer furniture, and two luxury marble bathrooms, one with a marble bathtub and a chromotherapy steam shower.
Perhaps the most impressive feature of the Luxury Penthouse Suite is the two grand terraces, adorned with elegant furniture and an outdoor Jacuzzi hot tub. An ideal spot to soak up the sun and take in stunning views and moments of tranquility. Whether you're seeking a romantic getaway, a family vacation, or a solo adventure, book your stay today and discover why Samaria Hotel is the best city hotel in Chania, Crete.